Pro Diffusion ST
Short Throw Rear Projection Screen
Our new optical Pro Diffusion ST is a very special hand cast projection screen, predominantly designed for short throw projection applications. The screen is cast with a high concentration of diffusion particles (crystals) on one surface and then a clear glass acrylic fascia. This concentration of diffusion crystals means light can be dispersed more evenly across the surface, resulting in higher resolution and a better image quality.
Pro Diffusion ST was predominantly designed for applications with short throw mirror projectors and pro install projectors with short throw lens options. It is also a cost effective alternative to a fresnel screens for short throw mirror installs.
Pro Display has designed a portable designer Pro Diffusion ST stand available with screen sizes 60", 80" and 100" diagonal. Available with the option of a touch screen overlay using our IR interactive technology. Other options for the three screen sizes include flat panel speaker panel, amplifier and base box (sub woofer).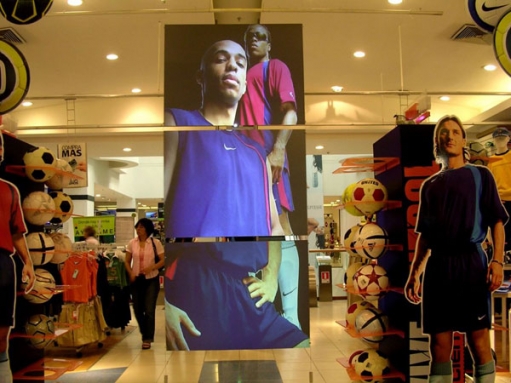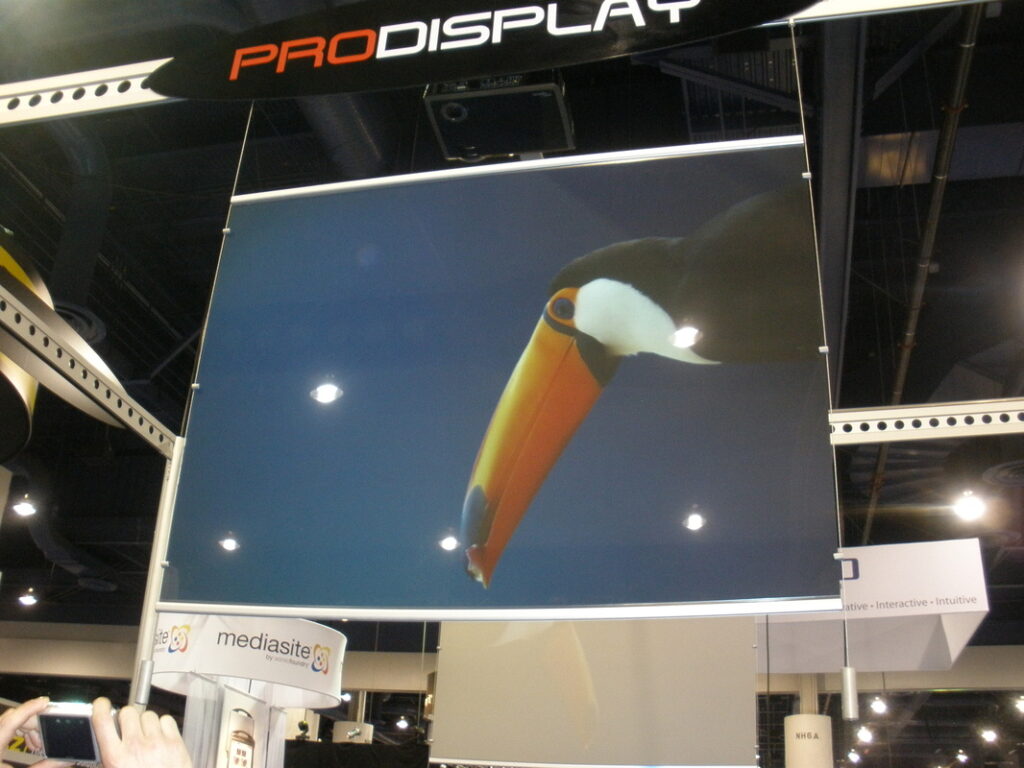 Standard Features
· Hand cast optical rear projection screen
· Transmission – 72%
· Peak Gain – 3.7
· Horizontal half gain value (off axis) – +/-30°
· Vertical half gain value (off axis) – +/-30°
· Thickness – 5mm (0.2")
· Viewing cone – 140°
· Colour – blue ( matt / gloss surfaces)


Standard Screen Sizes
4:3 Aspect Ratio – 50", 60", 74", 100", 120", 138"
16:9 Aspect Ratio – 50", 60", 91"
Custom screen sizes – available upon request.



Recommended Applications
· Advertising / digital signage
· Video / entertainment
· Boardroom/training
· Exhibition/conferences
· Trade shows / corporate events
· Short throw mirror applications
· Big screen projection monitors
Installation
Pro Display offer a complete range of fixing systems which includes wire cable and rod suspension systems, aluminum frames and portable screen stands. Including our new portable stand options which is ideal for meeting / training rooms, exhibitions, conferences and most corporate events.
For further information please see our Projection Screen Accessories.
To add sound to your screen solution please take a look at our Soundpod audio transducers.
ProDisplay Cyprus Innovative Display Solutions
We'd Love To Provide You With A Quote Or More Information About Our Screen Technology.